Papergirl rode through Portland yesterday, delivering over 200 pieces of art to random people on the streets.
It was a really fun and amazing event.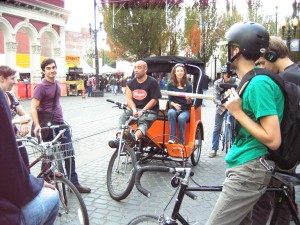 A big thanks to all the artists who donated, to all the paper girls and boys, to the documenters, and to Portland for being absolutely lovely yesterday.
More documentation is to come, so stay tuned!
Photos by the wonderful Melissa Delzio (design portfolio & blog at www.meldel.com)