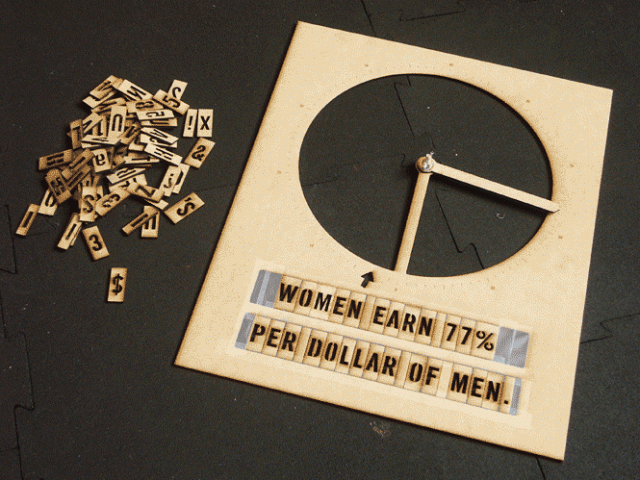 Golan Levin created these great open source, politically charged stencils that you can download and use to make your own street art.
The fully customizable "Infoviz Graffiti" toolkit allows users to quickly swap out the numbers and letters and adjust the slice of the pie.
The stencil design is available as a PDF on Levin's blog. The raw materials—fiberboard, a wing-nut, tape to hold the letters up, and your choice of spray paint—are easy enough to find that building one yourself in a studio (or at home if you have a laser cutter) wouldn't be hard.