Abraham Ingle // FalseFront // Last Thursday // 6-9 PM, July 29th, 2010
On Last Thursday, July 29th, come check out my solo show at FalseFront.
The show, entitled If A Tree Falls… consists of all new Social and Studio practice projects that explore notions of presence in the age of "always on."
Interruptions is a series of three videos that mix content from social media, drama, and real life to explore interaction. Interruptions was made in collaboration with Dustin Zemel.
Share is an interactive form that questions the value and limitations of public disclosure.
A collaboration with The Portrait Booth Project, This is How I See You uses portraiture to  juxtapose states of hyper-awareness and obliviousness.
Wish You Were Here. What does it mean to capture a moment amidst over three billion images? And who owns images that live soley on the web?
Flesh, Blood, and Bone is an installation exploring expectation, experience, and conceptions of authenticity.
Chat Roulette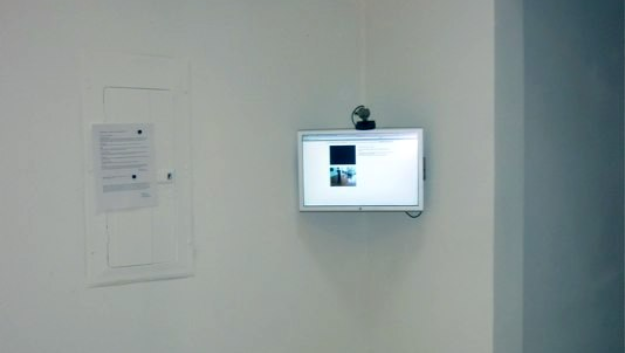 For the duration of the show, the gallery will be on chat roulette. I am terrified and excited…
If A Tree Falls… at FalseFront
Check out the event on Facespace
(If that is your thing)
Abraham Ingle @ FalseFront //6 – 9 PM, July 29th through August 22nd, 2010
http://www.falsefrontstudio.com // 4518 NE 32nd Ave., Portland, OR 97211 // 503.781.4609