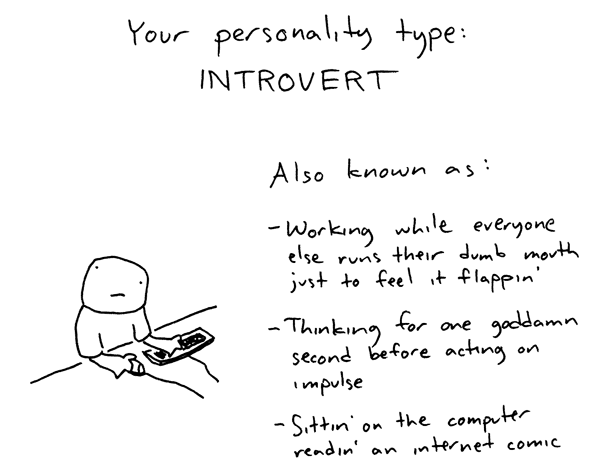 Myth #3 – Introverts are rude.
Introverts often don't see a reason for beating around the bush with social pleasantries. They want everyone to just be real and honest. Unfortunately, this is not acceptable in most settings, so Introverts can feel a lot of pressure to fit in, which they find exhausting.
Myth #4 – Introverts don't like people.
On the contrary, Introverts intensely value the few friends they have. They can count their close friends on one hand. If you are lucky enough for an introvert to consider you a friend, you probably have a loyal ally for life. Once you have earned their respect as being a person of substance, you're in.
This guy might be on to something… I might need to pick up this book.
More here.